The job market in different fields is growing constantly and has given rise to fierce competition. Consequently, with rising competition, aspirants are looking for different job-oriented certification courses in India that will allow them to earn higher salaries. For instance, Data Science Course with Placement Guarantee is one of the most in-demand courses that aspirants are looking for. But the question that arise is- does certification ad value to your job? Let's find out by looking through some of the best Job-Oriented Short-term courses in India.
Why take Job-Oriented Courses?
Considering that you need to enhance your skills in order to secure a good job profile, you need to ensure that you take up professional job-oriented courses. Here are some of the reasons you should consider before taking up best job-oriented short-term courses:
a) Get High Paying Jobs:
The market is filled with job opportunities and numerous possibilities emerging as well which will help you get through high-paying jobs. Taking up job-oriented courses will only help you develop your skills and further, enable you to get high paying jobs. Instances of Professionals courses include Data Science Bootcamp Job Guarantee, Python for Data Science, Data Analytics, Business Analytics, etc. Additionally, Job-Oriented courses including Full-Stack development, digital marketing, etc can also help you learn technical skills and concepts. These can help you gain high salaries effectively and enhance your competencies in the market. for instance, salaries of Data Scientists in India range between 3.6 Lakhs to 25.4 Lakhs annually.
b) Hands-on Experiences:
If you opt for professional short-term certification program, you will be able to expand your knowledge not just conceptually but also working through real-life projects. Accordingly, you will find that opting for professional courses will help you expand you practical skills as well. You will find yourself working in real-life projects and scenarios that will help you identify your strengths and weaknesses effectively. These courses come with multiple projects that tests your expertise and provides you with constant mentorship to sharpen your skills. Additionally, you get access to tools and technologies which ensures that you have an extensive hands-on experience in your field.
c) Unlock More Opportunities:
By learning new skills and enhancing your capabilities, you unlock new opportunities for yourself. Interestingly, you will find new job opportunities popping up at your door which helps you identify new career paths. You can significantly enter new sectors that you wouldn't have thought about in the past. For instance, if you're an individual with a non-technical graduation degree, you may not be able to enter the IT sector as a technical professional. However, by taking up Data Science course with placement guarantee, you will develop the expertise to become a professional Data Scientist. The 6-month certificate programs that pay well will allow you to gain experiences that let you enter new sectors. Henceforth, if you want to switch careers and get into an industry that is progressing rapidly, taking up short-term certification program is beneficial.
d) Networking Opportunities:
With professional short-term certification program, you get the opportunity to be associated with like-minded individuals and collaborate with industry specialists. It allows you to network with different experts in the industry and expands you capabilities to communicate with them. With effective communication skills developing as a result of the short-term courses, you get to extensively enhance your chances in broadening your network and make crucial connections. These connections can help you benefit personally as well as professionally, fuelling your overall development.
Top Job-Oriented Courses for Higher Salaries:
1. Business Analytics Certification Program
The program has been specifically designed for the aspirants interested in Analytics which includes to expand their skills in Statistics, Predictive Modelling and Machine Learning. Essentially, you will be able to enhance your skills through the Data Analytics course by Pickl.AI which will: 
help you gain expertise in analysing large volumes of data effectively. 

Moreover, you will be able to learn techniques in data visualisation that will help businesses to understand the current market trends and patterns efficiently.
The Data Science Course with Placement Guarantee is a certification program which allows yiu to develop skills in Python programming, Machine Learning and Data Visualisation. Through the Data Science Job Guarantee Program by Pickl.AI you will find the following experiences: 
extracting and organising data allowing you to solve business problems and help them make effective decisions. 

The course will guide you through using different tools and techniques along with providing mentorship to become an industry expert within 5 months. 

Additionally, you wil have the opportunity to gain internship for a month with TransOrg Analytics, the Parent company of the online platform. 
The salary of a certified data professional on an average in India is at Rs 698,413.
3. Certificate in Machine Learning and NLP
One of the most in-demand fields in the Data industry is that of a Machine Learning Engineer and with a certificate in Machine Learning and NLP you will be able to create data funnels and deliver software solutions. Effectively, your job would be to run tests and experiments and monitor the functionality of the systems and their performances. With the short-term certification program in Machine Learning and NLP you will be able to 
enhance your skills and gain job in the market effectively. 

Moreover, you can easily opt for 6 month certification program that pays well in the field that will allow you to gain perfection in ML.

Learn the techniques in Machine Learning 

Use different tools for applications of ML and NLP 
Salary of the ML Engineer in India ranges between 3 Lakhs to 20.8 Lakhs annually. 
4. Digital Marketing Certification
As digital marketing is expanding rapidly, a short-term professional course in Digital Marketing will help you create your own niche and position in the market. Digital Marketing courses allow you to learn about: 
SEO, SEM, social media and content marketing. 

Additionally, you also learn about branding and marketing analytics helping you to advance your capabilities in the field in the most effective manner. 

You may easily consider applying for certification courses after graduation for higher salary jobs in digital marketing thereby securing your career.
Salary of a Digital Marketing professional ranges from 3 Lakhs to 46 Lakhs per year. 
5. Artificial Intelligence Professional Program
One of the best job-oriented short-term courses in the market is that of Artificial Intelligence professional program. The short-term course will allow you to learn about: 
Neural networks, data mining, pattern recognition, deep learning and it application, etc. 

By developing your skills in the field through the short-term professional course, you will be able to enhance your efficacy as a certified professional in AI.

Work on different case studies and projects from the industry 

Access to live sessions and mentorship 
 Significantly, as AI developers in India earn 9.5 lakhs on an average as per Glassdoor, it is possible for you to find extensive job opportunities in the field.
6. Advanced Deep Learning Course Online
Deep Learning is one of the growing fields in the Data industry that requires you to have extensive knowledge in Machine Learning and Artificial Intelligence. Through a short-term certification program in advanced deep learning course online, you will be able to 
Expand your skills in neural graphs and generative adversarial networks. 

Starting from fundamental concepts in deep learning to advanced topics, the course will help you enhance your skills and capabilities. 

Hence, you might have the chance to find job opportunities in industries like healthcare, marketing, etc.
7. Data Mining Course with Certificate
Data Mining is one of the most effective and highly demanding certificate courses that aspirants are looking for. By opting for this coursem you will develop your skills in Data Analytics, allowing you to brag a job role as Data Analyst. Moreover, the short-term certificate course will help you : 
Learn from the basics of Data Mining through online training by industry experts. 

In this course, you will learn effectively about Data Visualization and regression analysis thus, helping you expand your skills in the field. 

By gaining a certificate from the course, you will be able to opt for job roles in the market with higher salaries.
8. MS Excel online training course
One of the most common skills that you need as a technical expert is to know about MS Excel. Developing skills in MS Excel will allow you to visualise and organise data in the most effective way while use different and simple formulas to analyse data using a spreadsheet. Opting for a beginner level course in MS Excel online will help you excel your skills in formatting spreadsheets, creating basic formulas and manoeuvring around the excel sheets.  
9. Python Certification Training Course Online
The primary skill that you will need as a Data Professional in the market is that or programming and Python being the most popular programming language requires you to excel in it. The salary of a certified data professional increases with its expertise in programming therefore, Python Certification Training course online is important. 
Python for Data Science is a self-paced short-term certification program by Pickl.AI which allows you to advance your programming skills.

 Essentially, you will find recorded classes by the industry experts helping you pave your way through the programming language and help you become an expert.

The recorded lessons will guide you through learning Python with hands-on experience 

You will also have assessments based on projects to test your learning abilities. 
10. Advanced SQL Certification
SQL is one of the most in-demand programming languages that Data Scientists require in order to gain higher salaries. Certainly, it becomes important to focus on the fact that by opting for a short-term certification program in the field of advanced SQL, you will be able to secure effective job roles. As Data Scientists, you will find immense job opportunities with advanced skills in SQL in the market.
You will learn data modelling to indexes and SQL query functions. 

It also includes learning on security and privacy mechanisms,  the advanced SQL certificate will allow you to enhance your expertise. 

Live and recorded sessions for better interaction and understanding 

Assessments for gaining practical expertise 

Certificate after course completion.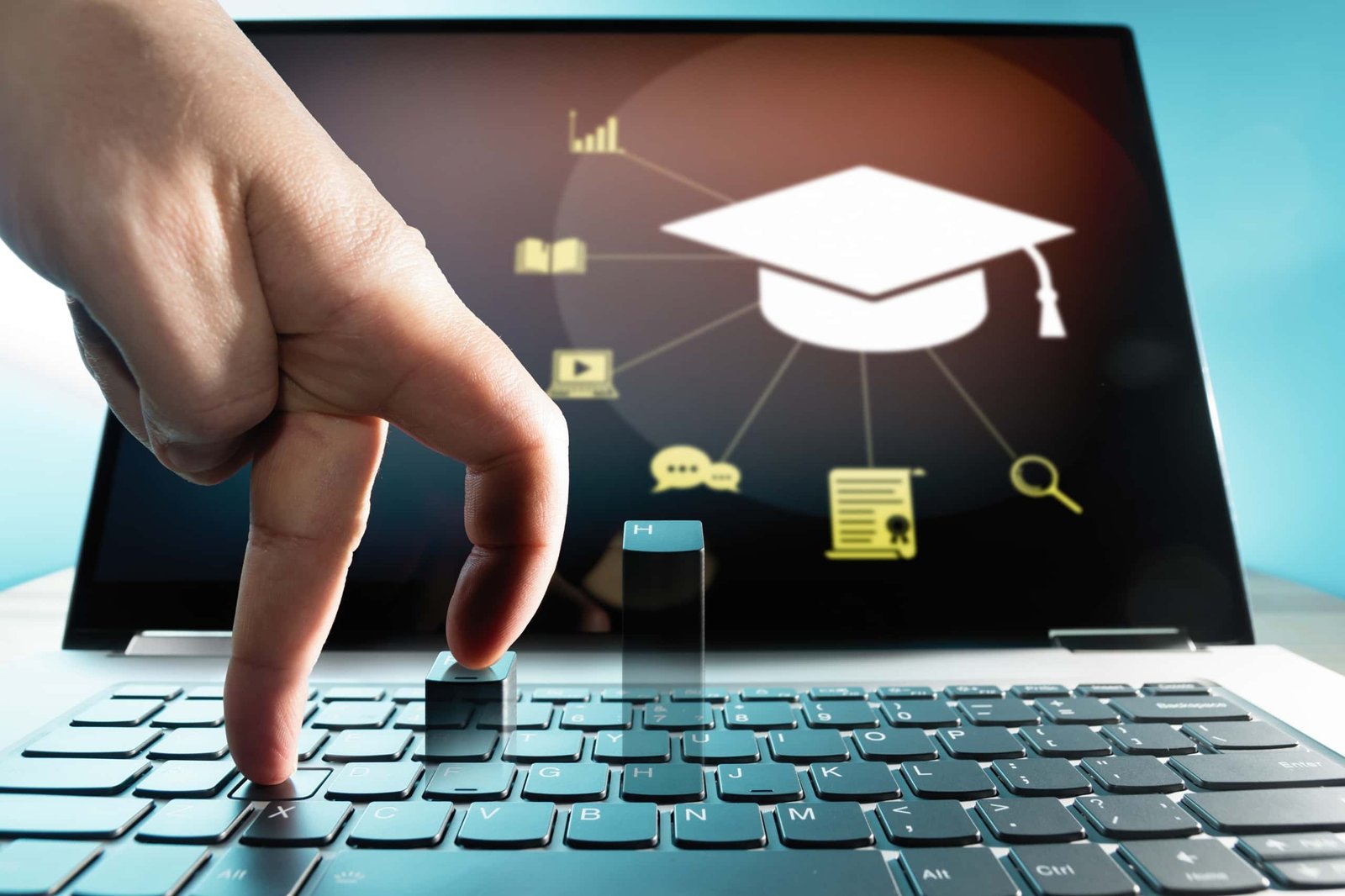 Conclusion
From the above blog, you can be clear that job oriented certification courses for bigger salaries in India are important. If you want to excel in your career by developing technical skills and finding jobs with higher salaries, finding the right short-term course is essential. With the data industry booming constantly with millions of job opportunities, opting for a Data Science course with Placement Guarantee from Pickl.AI will be beneficial for you.
FAQs
Do certification courses help with getting a job?
Short-term certification program help you develop your skills effectively. From beginners' level courses to advanced-level courses, certification courses help you become experts that the industry demands. Essentially, these courses also come with job guarantees and thus, helps you excel in the market and find job in the most promising companies.
Are certificate courses useful in resume?
While developing your resume for particular job roles, you need to make sure that you provide evidence for the skills that you possess. Having certificate courses in your resume help employers to understand the specific skills that you possess and it helps them know your expertise.
What are the professional qualifications in CV?
There can be numerous professional qualifications that you may add to your CV which mat include computer science courses, Data Science courses, your graduation or post-graduation degree courses, short-term or advanced certification programs, etc. All of these qualifications reflect your skills, your knowledge and the background to your level of expertise.
Does Certification increase salary?
Certification courses are additional skill development courses that you may opt for as part of your career growth. These courses have the ability to ensure that you develop expertise in different fields that further helps you increase your salary range as per your job role. For instance, if you're a Humanities graduate, working as a customer service professional, who adds Data Science skills by opting for Data Science course with placement Guarantee. As a result, you will find your salary increasing to a much higher level with technical expertise as your advanced skill.